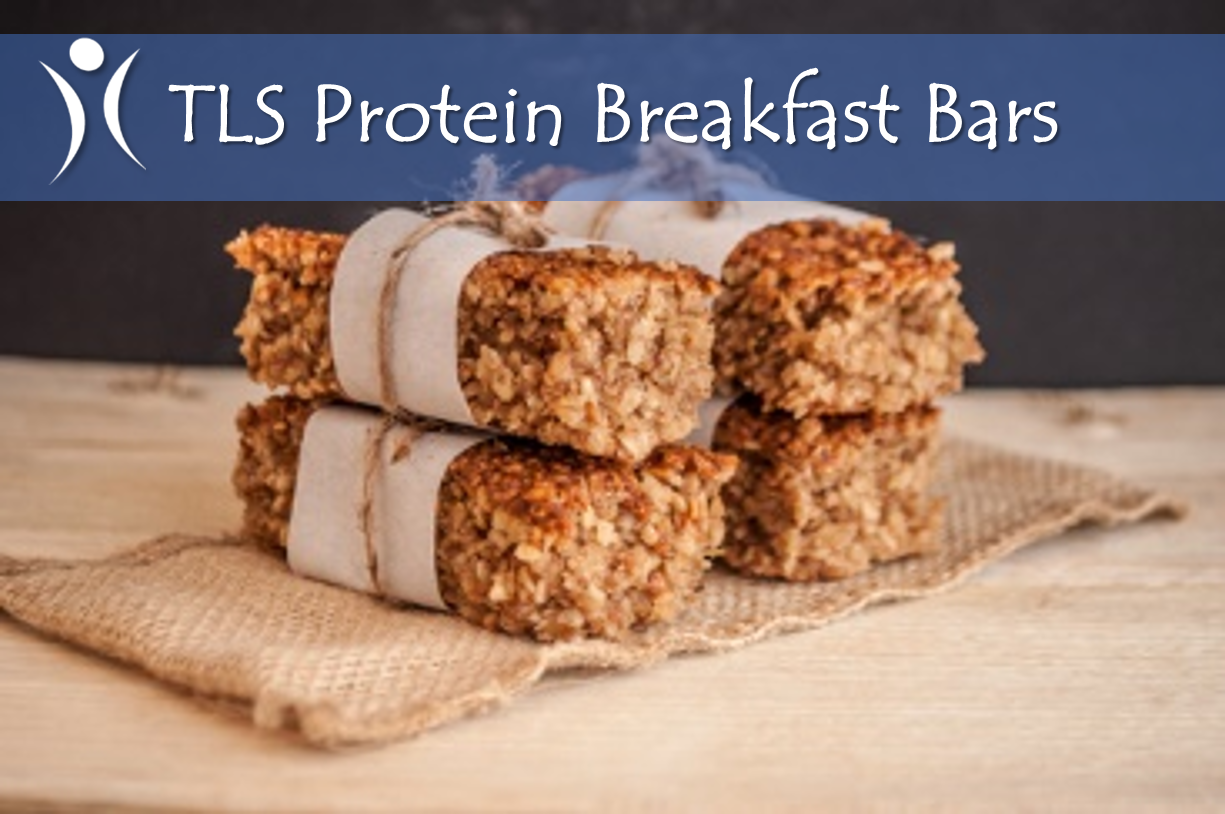 Get a great start to the day by giving your body the fuel it needs with a TLS Protein Breakfast Bar!
Servings: 6
Ingredients:
½ cup unsweetened applesauce
¹⁄³ cup almond flour
¼ cup oat flour
¼ cup stevia (powder)
1 tsp. vanilla extract
1 tsp. maple extract
1 tsp. cinnamon
1 tsp. baking soda
¹⁄8 tsp. salt
1 serving TLS Whey Protein Shake – Vanilla
Frosting (optional):
1 cup low-fat Greek yogurt (plain)
1 tbsp. stevia powder
½ tsp. vanilla extract
Preheat oven to 350ºF. Coat 8×8 baking pan with cooking spray. Combine dry ingredients and wet ingredients separately, then combine dry ingredients with wet ingredients and mix thoroughly. Bake for 10-12 minutes until set. Cool and frost before serving.