Today the TLS Team presents Coach Carin Roberts, who's recently hosted her own TLS Resolution Revolution Event at FYF Transformation Studio in Fulton, NY, where she works on helping her clients make changes on the inside and outside—all this while running a booming business with TLS Weight Loss Solution!
Have you hosted an awesome Resolution Revolution Event? Show it off—send photos and info to findyourfit@marketamerica.com. Next week's feature may be YOU!
With the nationwide TLS Resolution Revolution Event just one week away, TLS Coaches everywhere are ramping up events in their own cities, getting people in the know about TLS Weight Loss Solution, and just as importantly, preparing them for action. Together, we can make 2014 the LAST year anyone needs to make a weight loss resolution!
Coach Carin Roberts first used the TLS Weight Loss Solution program on herself, losing 40 lbs in a matter of weeks. Next up was Carin's own mother, who with Carin's help was able to shed 65 pounds using the TLS Rapid Results program. After witnessing this success, Carin turned her focus to becoming a TLS Coach, and the rest is history—just three years later, she proudly accepted the 2011 TLS Coach of The Year Award!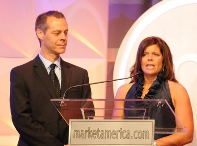 What would be considered a crowning achievement for many was just the beginning for Coach Carin! In the years since, her devotion to transforming lives everywhere with TLS Weight Loss Solution has only increased. She has remained at the forefront of the business, been a major contributor to its evolution, and is now leading the charge for the 2014 Resolution Revolution!
Coach Carin's tips for creating motivation with your clients:
1.       Don't Just Make a Statement, Use an Actionable Phrase.
Instead of saying "I want to get healthy and have more energy this year." or "I want to lose 10lbs.", say, "Tomorrow I am going to join a fitness center, commit to their healthy nutrition program, and schedule 2 classes a week with a trainer." Attach dates to your plan and load them into your calendar saying where and when the events are taking place.
2.       Assure Your Success!
Have an accountability partner, hire an accountability coach or do BOTH! Failure is not an option this time. Once the activities are set in motion and you feel the benefits of your new actions, they will become a habit.
3.       Start with the End in Mind.
Write yourself a letter with the end result of how you will feel when you reach the goals you set for yourself.  Maybe start with, "2014 has been the best year of my life!"  Now write down what would have to happen for this to be the best year of your life. Read it first thing every morning before you start your day.
Above all, remind them: you have the choice and the chance to make your life whatever you want it to be!
Inspired yet?  It's a fact that 1 in 4 Americans will go on a diet or join a gym starting January 1st—this means that the coming week represents a once-a-year opportunity to build your business, and you've got to act NOW!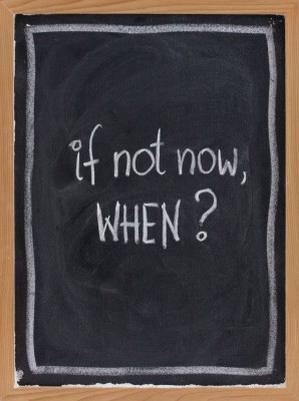 Have YOU already hosted your own TLS Resolution Revolution Event? Want to be featured like Coach Carin? Just send photos and info to findyourfit@marketamerica.com!