By Hannah Calloway
When we log our meals, most people forget to log all of the additional things they eat with their meals. Keep in mind that condiments can make or break your meal, just as they make or break your diet and healthy eating choices. Here are some "best and worst" items from the condiment world:
HEALTHIEST CONDIMENTS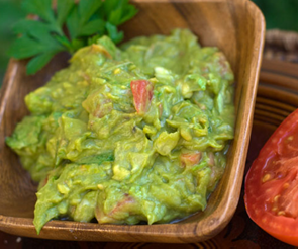 (Courtesy of Menshealth.com)
Hummus: This spread, made from chickpeas, packs lots of fiber into a small serving. Your local grocery store likely has several flavors to choose from. Try roasted red pepper or pine nut.
Guacamole: This green dip includes healthy fats from avocado. Look for an original guacamole recipe on the blog soon!
Pesto: Pesto tastes delicious paired with grilled chicken. It is surprisingly high in antioxidants as well.
Salsa: Original salsa is low in sodium and has no fat. Try it as a salad topping in the place of dressing. Beware of specialty salsas that may have more than their fare share of sugar.
UNHEALTHIEST CONDIMENTS

(Courtesy of Menshealth.com)
Full-Fat Mayonnaise: Just say "no" to this creamy condiment.
Creamy Salad Dressings: Put down your thousand island and ranch dips and opt for oil-based dressings.
Ketchup: Tomatoes are supposed to be healthy, right? Not when added to ton of sugar and salt. If you can't stand to eat your burger without ketchup, look for a low-sugar option.
Cream Cheese: Instead of smearing your bagel with fatty cream cheese, try a fat-free version or experiment with a thin layer of margarine and a sprinkle of cinnamon.
You decide!We found conflicting information about honey mustard. What do you think? Does it go on the best or worst list?